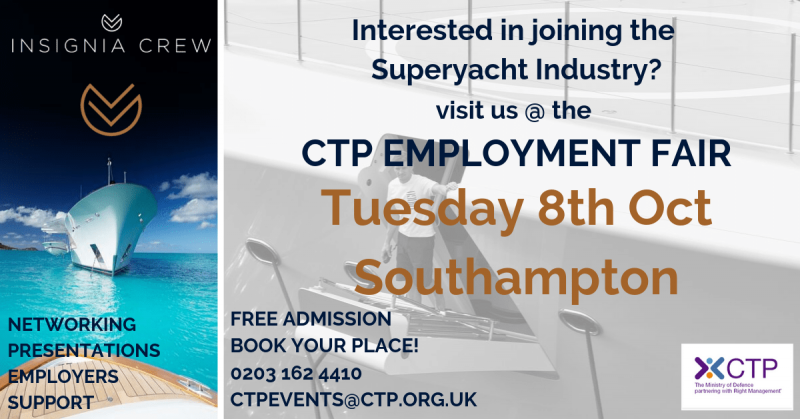 Insignia Crew attending CTP Employment Fair – 8th Oct
We will be attending the CTP Employment Fair on 8th October 2019 in Southampton!
Be sure to come and see us if you aspire to join the Superyacht Industry, we will be delighted to meet you!
Free Admission
Book your place!
Call the Events Team on 0203 162 4410 or email ctpevents@ctp.org.uk
For more info, visit the CTP site